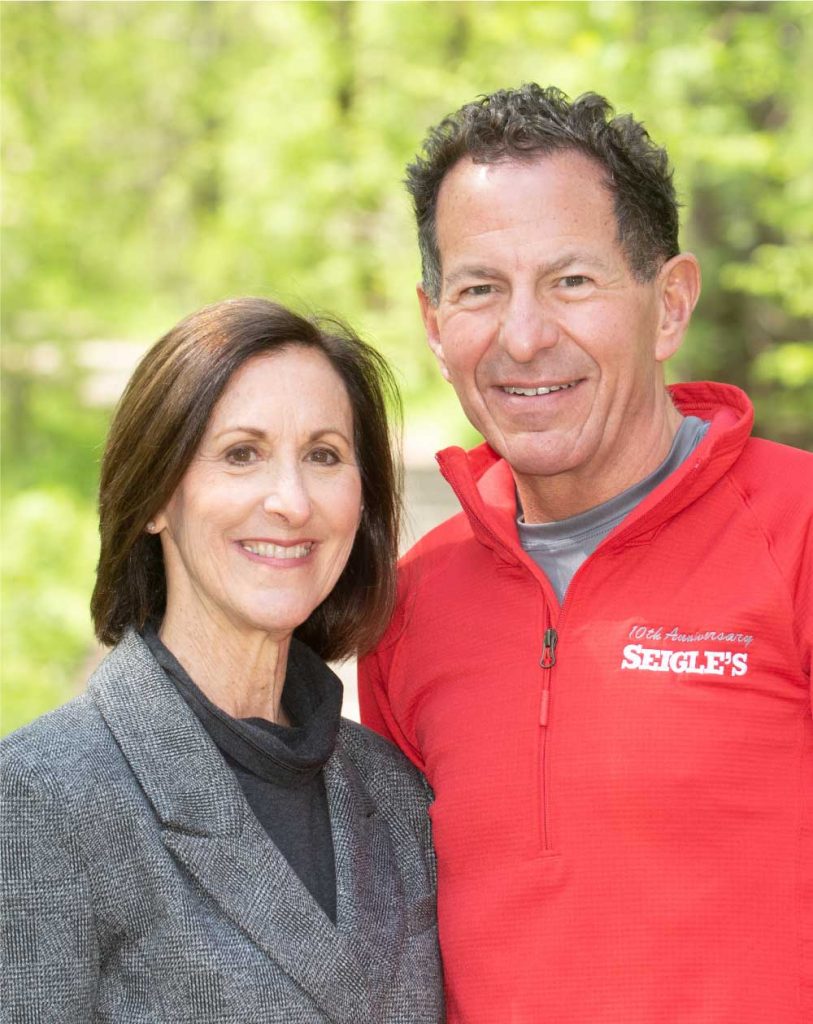 Founders Mark and Robin Seigle were born and raised in the Elgin-Dundee communities, and this region remains deeply meaningful to them. Generations ago their families came here as immigrants and over time helped build these communities and the bedrock institutions that make this place home for them. On Mark's side, Seigle's Cabinet Center traces its origins back to the early 20th century and has been an anchor of the local economy since then. Today it is the largest distributor of kitchen and bath cabinetry and countertops in the Chicago region.
At the business, Mark is constantly seeking to innovate, grow, and change in response to changes in the economy. Robin dedicates her time in service to community institutions with an eye towards their success and stability. They believe that full engagement in their work reflects their best selves, and that hard work produces results. They deploy that same commitment in their giving and are especially interested in organizations whose leadership demonstrates an ethic of passion, tenacity, innovation and effectiveness.
Mark and Robin are interested in work that transforms the lives of individuals and improves the quality of life in Elgin and Dundee. The Foundation also wants to support the health and wellbeing of the nonprofits that do this work so they can achieve their missions effectively and with excellence. The Foundation is designed to be a lasting legacy of charitable resources for this community.
The Seigle Foundation board of directors is composed of Mark and Robin Seigle plus Karina Nava, Elgin Assistant City Manager. Karina, a lifelong Elginite, adds her vast experience in human services.